Would aeroplanes be better if they were more like birds?
On this page, you'll discover the deeper science behind our research on bird flight. Whether you're a budding biologist, an engineer, or someone who simply loves physics and the natural world, there's something exciting just for you.
Discover more
OwlAR Augmented Reality experience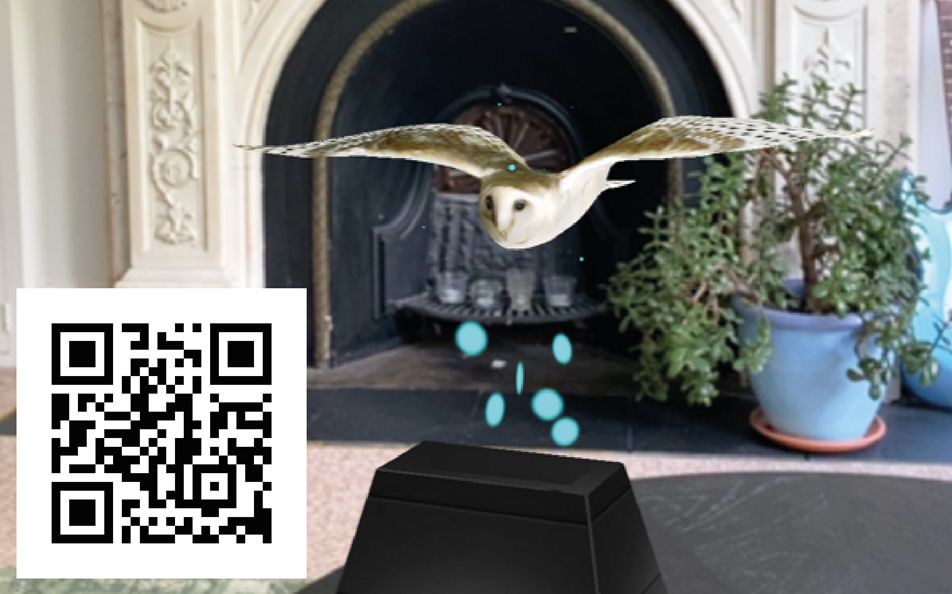 Scan this QR code with your phone to see Lily gliding through gusts for fun. If you are reading on a phone or tablet, you can click here.
Meet Lloyd and Sasha
Meet Lloyd Buck and Sasha the Indian Tawny Eagle who helped us learn how birds deal with gusts (2 min 25 sec).
Introduction video
Introduction to the question "would planes be better if they were more like birds?" (5 min 0 sec)
Lightning lecture
Professor Jim Usherwood reveals the deeper science behind birds' tails and hinging wings (10 min 26 sec).
Why birds in gusts?
Find out what motivated us and see how it all worked (2 min 42 sec).
What do birds' tails do?
Find out the details on how birds' tails work (3 min 1 sec).